New abilities for a better tomorrow
Our staff of compassionate professionals provide a highly individualized person-centered approach that fosters progress, growth, success and achievement for children and adults living with severe-to-moderate physical, cognitive, and developmental disabilities.

Children's Services
Children's Services
Crystal Springs' student centered children's program provides a caring environment for children and adolescents living with severe-to-moderate physical, cognitive or developmental disabilities and/or complex medical conditions or behavioral challenges.


Adult Services
Adult Services
Crystal Springs provides an empowering environment where people are treated with dignity and compassion, while also receiving the support they need to attain their true potential by making positive life choices and contributing to their community.


Make a Difference
Make a Difference
There are many ways you can help support Crystal Springs; and regardless of the method you choose, your gift is guaranteed to make a tremendous difference in the lives of the deserving children and adults that live and learn with us.

Compassion in Action
For more than 50 years, Crystal Springs has provided a nurturing environment where all feel recognized and valued. Our goal is to empower and support every child and adult in reaching his or her fullest potential and greatest level of independence.
Through our exceptional programs and dedicated staff, we provide specialized educational, therapeutic and residential services to each person living and learning within the Crystal Springs community. Recognizing that all have unique gifts and the desire to achieve and contribute to their world, Crystal Springs embraces each person's pursuit of growth and independence so that all may reach their true potential.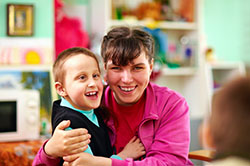 Our beautiful, 45 acre campus is made up of 21 residential homes, 7 classrooms, 7 day habilitation groups, a modern, specially-designed infirmary, a rehabilitation facility which features a therapeutic pool, and of course, our one-of-a-kind universally accessible treehouse. Each residence provides a sensory-rich environment that promotes both rest and activity. With over 500 dedicated employees, our staff-to-resident ratios are among the highest in the field.
Over the years, the relationships that we have nurtured amongst our residents, families, staff and friends have become the foundation upon which much of our success is built.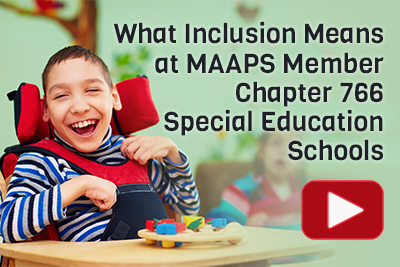 Staff Testimonials
" In my 14 years here at Crystal Springs, I can honestly say it's a wonderful place for people to live and grow. The staff is made up of caring people who give their best efforts to the individuals each and every day. Most importantly, there are lasting relationships formed between the individuals, their families and the staff."